Metal Solution CNC plasma cutting services offer automated, high-efficiency and precision metal cutting solutions for variable shapes, sizes and thickness of materials that include aluminum, steel, stainless steel, and carbon steel. We deliver commercial, industrial and custom metal cutting services with a minimal lead-time from prototype to production.  As a result of this, Metal Solutions will continuously produce quality parts, at competitive pricing by maximizing productivity, without compromising quality.
Whether as a standalone service or as part of our complete metal fabrication solution, powder coating offers optimized durability and protection for a wide-range of material types in your choice of customized colors, textures and finishes. Powder coating is essential for protection from corrosion, scratches, chemicals, fading and the elements and comes with aesthetic features that add value to metal products and creative pieces. It can also give used metal products a new lease on life when combined with our expert sandblasting services and metal fabrication and repairs. At Metal Solutions, we offer only the highest-quality powder coating products from world-class manufacturers through an expert application process resulting in uniform coverage and a high-end finish.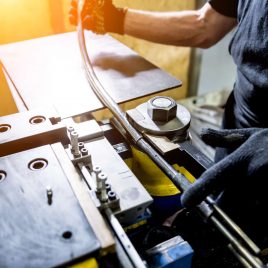 Our comprehensive metal bending services cater to industries and artists seeking consistent and accurate metal formations with custom bending and rolling of materials that include steel, aluminum, carbon steel, and various alloys. We also specialize in designing custom bends and shapes ideal for architecture, artist designs and custom metal products with an adaptive capacity for any project size or complexity.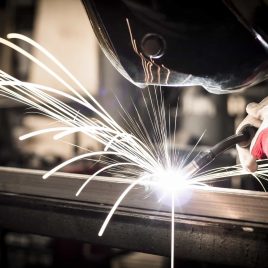 Metal Solutions offers expert welding in Houston with a wide-variety of welding services available for existing metal pieces as well as innovative production designs and metal assemblies. Our fully qualified welders are equipped with all the tools and technology necessary to make precise cutting and welding according to the highest industry standards.  We offer custom welding services from design to production on various material types and are a go-to for high quality welds and built-to-spec products in many industries 
Metal Solutions grinding services are designed to eliminate rough edges and imperfections after cutting and sawing of materials that include iron, aluminum, steel, alloys and stainless steel in preparation for a polished finish. Metal Solutions offers a flexible capacity for variable volumes and metal grinding specifications perfect for industrial grinding and custom metal grinding projects that are an essential part of our complete custom metal fabrication process.